ARIA Updates
ARIA Annual Meeting 2023: Dates, Location, and Call for Papers
The Annual Meeting of the American Risk and Insurance Association will be held August 6-9, 2023, at The Mayflower Hotel, Washington, DC, USA. Papers presented at the annual meeting will mostly include those submitted by individuals. Session chairs are also invited to propose a full session of up to three papers based on a specific topic. ARIA encourages a broad and varied participation thus the highest quality meeting for attendees from a variety of perspectives.
Who Should Submit: Academics, doctoral students, government and non-governmental agency personnel, regulators, professionals, and other researchers are encouraged to submit a proposal to present their research. Papers on any risk or insurance related topics are welcome. Risk & Insurance Teaching Faculty: A special conference track will be devoted to this topic and submissions are strongly encouraged.
What to Submit: Completed papers and executive summaries (not exceeding three pages) that focus on the purpose, expected results, and importance of the research may be submitted for consideration. Final (complete) papers must be submitted no later than July 1, 2023. Proposals from doctoral students are encouraged. The deadline for submission is February 15, 2023. Papers must be submitted electronically. Read more HERE. 
Eastern European Risk and Insurance Association (EERIA)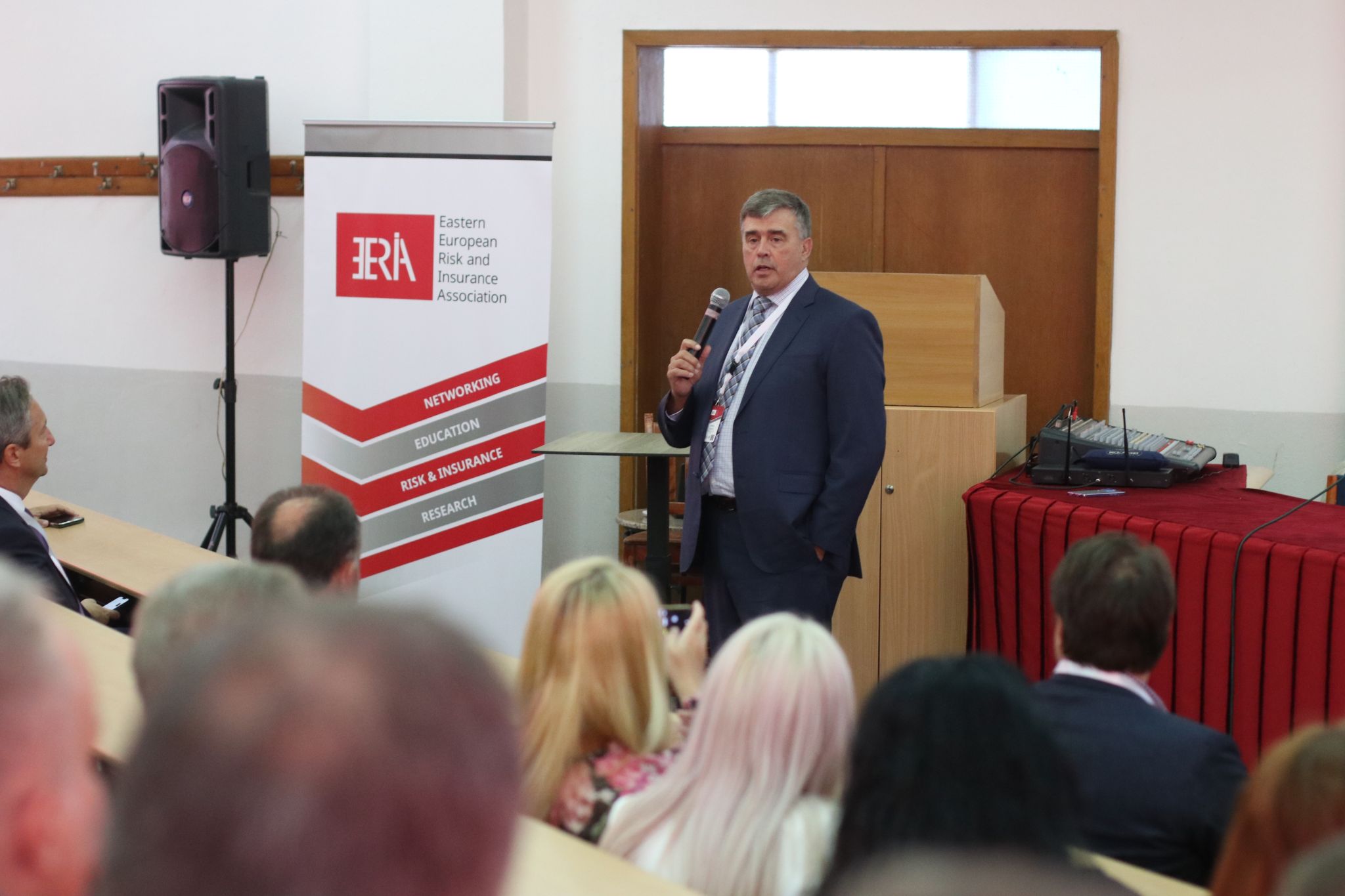 I was pleased to have the opportunity to represent the American Risk and Insurance Association (ARIA) at the inaugural conference of the Eastern European Risk and Insurance Association (EERIA) in Ohrid, North Macedonia. Congratulations to EERIA for a successful conference and for launching an association that is positioned to inform and impact the development of insurance markets across the region!
#ARIA      #AmericanRiskandInsuranceAssociation
Submit Weekly News Posts
---
ARIA Journals - Full Access to All Issues for ARIA Members
Journal of Risk and Insurance (JRI) is the premier outlet for theoretical and empirical research on the topics of insurance economics and risk management. Research in JRI informs practice, policy-making, and regulation in insurance markets as well as corporate and household risk management. The flagship journal of ARIA has published under other titles beginning in 1933 and selected its current name in 1964.
NEW: Call for special issue on The Economics of Emerging Insurance Technologies: Theory and Early Evidence, due January 15, 2023.
Please note: JRI announces a new Data Policy: Authors of accepted papers are expected to post their data and programs, along with sufficient details to permit replication, to the new JRI data repository. Exemptions will be considered in the case of proprietary data. The policy is required for papers submitted July 1, 2023 and beyond; authors whose work is being published in the meantime are strongly encouraged to use the repository. Find more information at the JRI website. For more information on the Journal: JRI.pub.
Risk Management and Insurance Review (RMIR) publishes respected, accessible, and high-quality applied research, and well-reasoned opinion and discussion in the field of risk and insurance. The Review's 'Feature Articles' section includes original research involving applications and applied techniques. The 'Perspectives' section contains articles providing new insights on the research literature, business practice, and public policy.
Volume 24, Issue 4, Winter 2021 is the latest issue. Featured articles include the Shin Research Excellence Award, administered by the International Insurance Society. Prince, A. E., Uhlmann, W. R., Suter, S. M., & Scherer, A. M. (2021). Genetic testing and insurance implications: Surveying the US general population about discrimination concerns and knowledge of the Genetic Information Nondiscrimination Act (GINA). Risk Management and Insurance Review, 24, 341– 365. https://doi.org/10.1111/rmir.12195. Read more here.